As a pediatrician, we can't imagine just how difficult it is to consult your little patients on the benefits of staying away from sugar. Especially during the summer months. Why? Popsicles, that's why. Although in general popsicles are an excellent source of hydration, particularly when the heat hits harder, the fact is a lot of those store-bought versions tend to bring with them packed and processed ingredients that don't help the weight.
The Fact Is Even

Adults

Suffer From the Temptation, and Any Weight Loss Coach Would Have Issues
Popsicles are just easy. In a way, they're fun, too. But the good news is you can have fun during those summer months with popsicles and cut down on processed sugars. Healthy popsicles are a thing, and here's what you can tell your patients:
No One Will Be Able to Tell These Green Pops From Regular Ones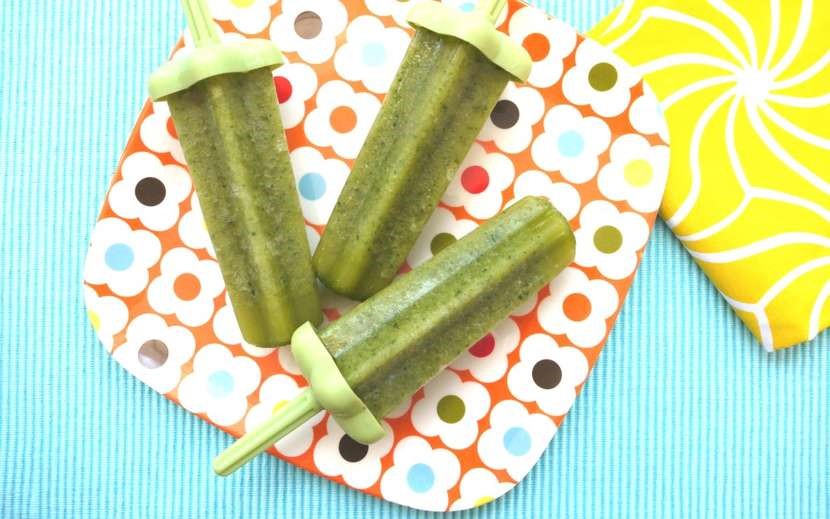 There's something about blended smoothies that embeds a freshness and tartness, and that's what really makes a popsicle stand out. Remember: popsicles are all about cooldowns during the summer. No artificial flavors, cellulose gum, high fructose corn syrup or food dyes either.
An Apple
2 Cups of Kale
One Cucumber
And Half a Lemon, Juiced
Simply juice all of those ingredients except the lemon juice. If you don't have a juicer, blending works just fine and then strain the liquid through cheesecloth or strainer. Add the lemon juice to the glass of blended ingredients and then pour the mixture into popsicle molds. Place in a freezer overnight or for at least two hours, and you'll have instant popsicles.
It's Even Possible to Go a Bit Fruitier With Pineapple Ginger Pops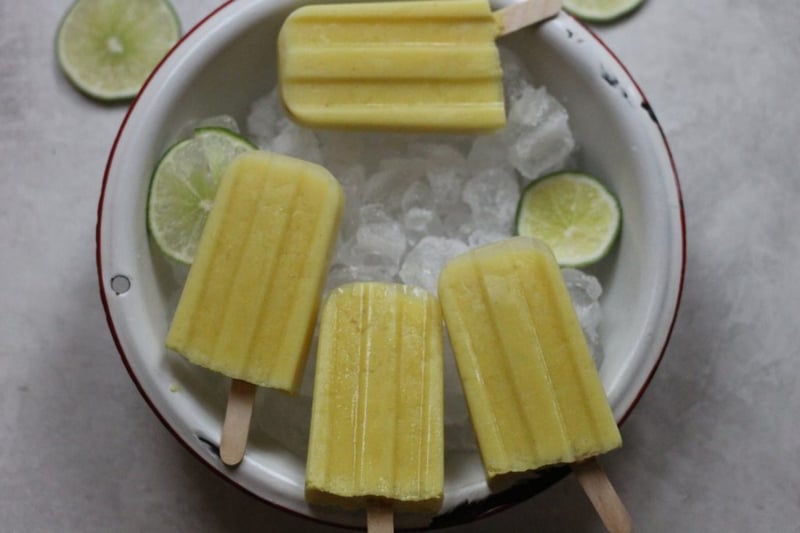 You don't need to go full-on green. We get it if your patients don't feel like consuming kale. So give them this:

1 Cup of Chopped Pineapple
1 Teaspoon of Grated Ginger or More
½ Cup of Coconut Milk
And 1 or 2 Teaspoons of Raw Honey (Optional)
It's the same deal here. Blend all ingredients, pour mixture into molds, freeze, and you're good to go.
Lastly, Straight-Up Berry Goodness Goes a Long Way, Too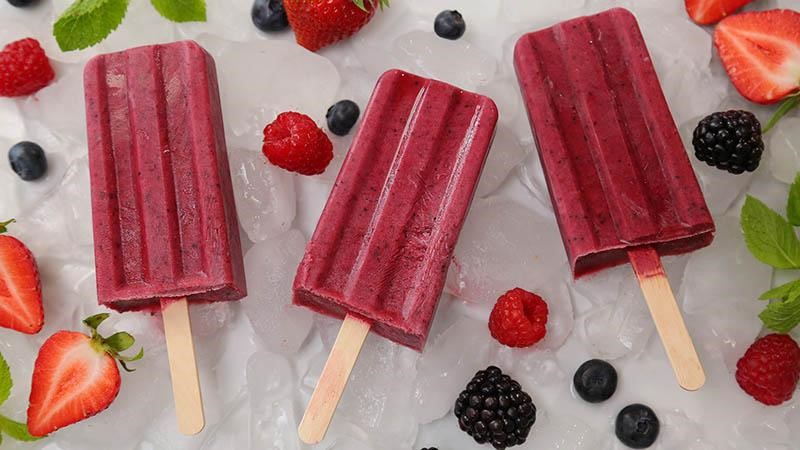 Watch any weight loss coach fall in love with this. Fruit is an essential motivator for exercise and weight loss. But combined with the coconut milk, and you get a protein powerhouse. These "Very Berry" pops will consist of:
1 Cup of Mixed Berries
½ Cup of Coconut Milk
And 1 or 2 Teaspoons of Raw Honey (Optional)
That's it. Of course, mix in a blender, pour into molds, freeze, and voila—you have readymade popsicles that may arguably taste much better than the store-bought sugar canes on sticks.
The Reality Is When You Buy Those Store-Bought Versions, You're Simply Buying Convenience
But convenience isn't enough to sacrifice your health, particularly if you have an issue with weight loss. The important benefit is that weight loss food and cuisine doesn't have to be a downer or boring. You can have fun. You just need the instructions to do so. You can tell this to your patients. Make it a fun family thing. Have everyone make popsicles. And the bonus is they'll be super-good for your weight loss goals.