As a doctor, you're focus is the patient; that's your customer, and when there's a struggle with weight loss, you're first instinct is to help them in any way you can. It is challenging to find medication and surgery that works. Exercise alone isn't the answer. In most cases, it really is about a lifestyle change. And as a doctor, you might often feel like that's something you can't fix for a patient.
You Can, However, Point the Way for Your Patients
It's all about baby steps. A lifestyle change doesn't have to be a complete overhaul - but rather, manageable steps in the right direction. When advising your patients, sometimes those little pushes are all that's needed, especially for motivation. Get them into a routine, a habit -- and the rest falls into place for them.
Maybe don't start off with certain snack that they have to stay away from - but those they can eat a plethora of!
Removing guilt empowers them to make healthy changes that aren't just enjoyable - they're wholesome and nutritious.
Have Your Patient Try This
Nut Butter With Celery
We know what you're thinking; your patients will hate celery, but not until they try it with gobs of peanut butter on it.
Dip Apple Slices Into That Nut Butter, Too
Easy eating. You get your protein, and some apple sweetness to go with it. For that sweet and salty snacker!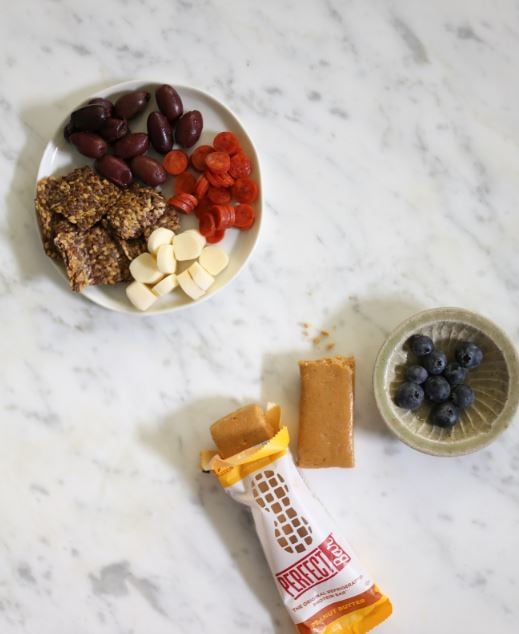 Or Just a Plain Small Bag of Your Favorite Unsalted Nuts
You can honestly pop these in the mouth and not even think about it - not to mention they're a fantastic source of proteins and fats that will keep you fuller longer.
Hummus and Sugar Snap Peas
Here's where we get ambitious, honestly. Hummus has come a long way, and you can get some flavorful options. Nothing's better than snacking on snap peas with it, though.
Or Try Steamed Edamame With Sea Salt
Need savory with the packed goodness of vegetable fiber? Enter edamame. Sea salt actually won't mess with you much at all, so this really will taste like you're eating yummy salty nuts - without the fat content.
If Your Patients Like Yogurt, Mix It With Berries
Great for the gut! Light and filling, the probiotics in whole milk plain yogurt are beneficial on many levels, coupled with the antioxidant boost from berries.
Chia Seed Pudding With Berries -- Ridiculously Easy to Make
The honest truth is this isn't any different than drinking a milkshake - except it's HEALTHY. You'll need a half-cup of unsweetened almond milk, two tablespoons of chia seeds, a half-cup of frozen berries, and just a dash of cinnamon. Mix all together in a glass jar (or mix in a blender) and just leave it in the fridge overnight. Voila!
Or Be More Ambitious and Go With a Kale and Berry Smoothie
Most don't care for kale, and it's certainly an acquired taste. Implement it in a smoothie, though, and you'll never know it's even there. You'll need 1 ¼ cup of unsweetened almond milk, a half cup of frozen berries, ¼ cup of frozen mango, half cup of chopped kale, ½ tablespoon of natural peanut butter, and one tablespoon of ground flaxseed. Speed-blend all of it, and that's all it takes.
Or for the 12th Option…. Just Opt for a Meal Replacement Shake
Obviously the easiest to go, but less creative. Still - as a doctor providing options for your patients, everyone is different. The key is simply that: options. That's what your patients need to make changes that fit into their lifestyles and doesn't demand they throw out the fridge. When dealing with weight loss, drastic changes are often the major killer of making any progress. But options give patients the weight loss weapons they need to succeed, so they can feel empowered and accomplished in their bodies, minds, and lives.