This post originally appeared on LinkedIn and this picture is of Anne Coleman, steward of the body positivity movement and subject of a recent NYT article on fat discrimination.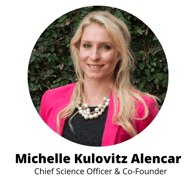 Treat Obesity First.
This is the simple but powerful message behind the Obesity Medicine Association 2020 Virtual Conference, taking place online May 15-17. Obesity is a serious, chronic disease. It is often a precursor to other serious diseases like Type 2 diabetes and heart disease. By treating obesity first, and helping patients achieve their weight goal and maintain it, we can prevent a multitude of chronic conditions, improve people's lives and reign in astronomic healthcare costs.
Only recently has obesity been described as a chronic disease. In 2013 the American Medical Association finally recognized obesity as a complex, chronic disease that requires medical attention. This is critical when you consider how many Americans are obese today. It's estimated that 70 million Americans are obese which translates roughly to nearly 40 percent of the U.S. population. And for many of these patients, obesity is not their only chronic condition. But it may be the one with the most stigma that is hardest to overcome.
I was reminded of this thought when I read the following article in the New York Times this week, "Fighting Fat Discrimination, but Still Wanting to Lose Weight." It discussed the tension between the body positivity movement – a movement in which people who are overweight or clinically obese praise size acceptance – and the very real need to lose weight for health reasons.
The New York Times writer states: "The core argument of the body positivity movement is that intentional weight loss doesn't work and, in fact, causes more harm than good." The article goes on... "Studies back this up: Most weight-loss efforts are ineffective in the long term and and can lead to weight cycling ,a risk for hypertension and diabetes, among other health problems.... the probability of an obese person ever attaining a normal body weight is low; most people who do lose weight gain it back within five years."
As someone who has studied clinical obesity and currently leads a team of clinical health coaches who are trained to coach patient affected by obesity, I know well the risks of weight cycling and the damage it can do to a patient's mental well-being. For many of our patients, the conversation about obesity does not start with weight loss or dieting; we must build trust with the patient, uncover their desires, behaviors and motivation, before we can even broach such a sensitive topic.
But what the article gets wrong is in buying into a fallacy that a person with obesity is unlikely to attain or maintain a normal body weight.
The reality is that losing weight, especially when you are clinically obese, is very difficult and not something that can be done alone. It requires science-based education and easy access to ongoing care and support that speaks to the patients' agenda. Once you build in these support services, patients do quite well – and maintain weight loss long-term. For example, in our own research at inHealth, 69.2% of patients who used our virtual health coaching services achieved their weight loss goal, compared with just 8% who attempted weight loss without coaching. And the outcomes for the virtual health coaching group got BETTER at 12 months.
Obesity can be treated with new modalities and using telehealth. We must Treat Obesity First. Obesity is one of the greatest health risk factors facing the American population and it is preventable and reversible.
With this top of mind, I am looking forward to delivering a presentation alongside my friend and inHealth advisor Dr. Jeremy McConnell on Friday at 1:00 pm ET; "Taking Your Obesity Medicine Practice Virtual." I hope you will join me and spread the message of Treat Obesity First.