This post originally appeared on LinkedIn.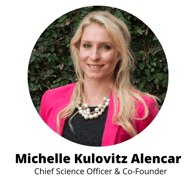 Obesity Medicine is a field of medicine dedicated to the comprehensive care of patients with obesity. Healthcare providers treating patients with obesity are faced with complex and individualized treatment approaches that encourage a comprehensive and holistic treatment plan.
According to the Obesity Medicine Association, four pillars of clinical obesity treatment are Nutrition, Physical Activity, Behavior and Medication.
But let's face it, it can be challenging to empower patients to true behavior change within a single medical visit.
"As we have more and more effective anti-obesity medications in our toolbox it can be easy to overlook the importance of the Behavior Pillar in treating Obesity. Guiding patients through behavior change can be the most difficult for us due to time constraints, lack of training, and barriers in reimbursement," - Dr. Leslie Golden, MD, MPH, ABOM (WeightinGold & Watertown Family Practice).
According to a recent study published by the National Library of Medicine, "MI has been found useful for strengthening the motivation for behavioral change in patients with various behaviorally influenced health problems and for promoting treatment adherence. It can be used to optimize medical interventions."
These topics are why Dr. Michelle Alencar, PhD , Dr. Courney Younglove MD, FOMA FACOG, Dr. Leslie Golden MD, MPH, ABOM, and Dr. Nikita Shah, DO are presenting "High Impact Coaching Skills for Obesity Medicine" at the Overcoming Obesity 2023 conference.
Here are some of the major take aways that will be presented during this panel discussion:
"Set up for Success,". The panelists will discuss how to proactively prepare for your initial and follow-up visits. You will learn how to build the patient relationship, non-judgmental understanding of the patient views, values, and goals are of central importance. In Motivational interviewing this is the Engaging step. As a clinician this is where the tone for the sessions is set.




"Get to the Vision." The session experts will provide their tips on how you can build on a relationship with the patient by working to understand the person and how you can help them. Within a patient visit several problems can arise, but the subjective significance can vary. As a clinician, it's important to tie in the person's values by identifying the areas of importance. In motivational interviewing this is the Focusing stage.




"Set Goals". In this step the clinicians will describe how to use the motivational interviewing technique of "evoking". This is where you as a clinician can draw out the reasons for change and highlight strengths and strategies for driving behavior change. In your visits this is done as a collaboration with the patient.



"I want to feel better." "I want to be healthy." As an obesity medicine clinician, you can use the pain described to discover what their goals are. Put their goals into perspective by asking questions. "I want my knees to hurt less" discovers the goal of incorporating physical therapy, exercise, and getting stronger.



"Support Change." This lasting and ongoing step will increase motivation and engagement. This is where you co-create what sets their goals in motion. Guide them to find the positives and continue to re-visit goals through follow-up appointments. Celebrate wins and encourage failing forward, guiding the patient to their own answers while also offering additional support. In motivational interviewing this is the "Planning" step.
These core concepts to be presented are rooted in Motivational Interviewing Strategies and evidence-based techniques that can give patients the empowerment to visualize and attain their health goals. We look forward to seeing you at the event!
_____________________________________________________________
Our Chief Science Officer & Co-Founder, Dr. Michelle Alencar is speaking on a panel discussion alongside Dr. Courtney Younglove, Dr. Leslie Golden and Dr. Nikita Shah at the Obesity Medicine Association 2023 conference in New York on Friday, April 21st. As a part of the supporters and contributors to the Obesity Medicine Association Academy Course "High Impact Coaching Skills for Obesity Medicine," Dr. Alencar will be speaking on the keys steps to using coaching skills in Obesity Medicine.
To learn more about Health Coaching in Obesity Medicine and our Academy course, consider attending the spring Obesity Medicine Association Conference, April 19-23rd
https://obesitymedicine.org/spring/schedule/
To learn more about how to partner with inHealth.