This post originally appeared on LinkedIn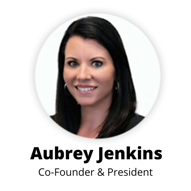 About six months ago I picked up the phone and called my friend Harry Kim. Harry and I had worked together for some time before that as partners and I had grown to respect and admire him – as a leader and mobile health innovator much like myself. But where Harry and I differ is in our experience.While I have worked, for 12-plus years, to get our lifestyle therapeutics company off the ground and in the hands of tens of thousands of patients, Harry has spent many years scaling digital health businesses at companies like Samsung, HP and Amwell to get mobile health services in the hands of millions of patients.
With this on my mind, I asked Harry: "Will you be the CEO of my company?"
Harry was understandably shocked. A bold question, especially from the current Co-Founder and CEO. At first Harry pushed back. He offered to advise us as Executive Chairman and for that I was thankful. I said, let's make a deal, Harry. Why don't you come on as part-time advisor and then in 18 months, if you feel good about where things are, I want to revisit having you be our CEO.
Six months later and 12 months sooner, here we are – today I am thrilled and honored to share that Harry, my friend and mentor, has assumed the role of our CEO. This is an exciting time for our company, whose mission is to unlock the human potential to prevent and reverse chronic disease through lifestyle therapy and high-touch, personalized virtual health coaching.
This is also a time of transition for me. I won't lie and say there aren't some mixed emotions about handing over the title of CEO to someone else. This company is my life – I built it from nothing alongside my closest friends and family. Nothing matters to me more than inHealth and my family. But that's exactly why I asked Harry to take on this role.
Our mission is bigger than one person

.
It's bigger than me or Harry. I see how our method has changed patients' lives. I know we can help the millions of Americans who suffer with obesity, diabetes, heart disease and struggle with the way care is delivered to them today. We are a "quick fix" system. We often give people a pill or device (and nowadays, an app built for the masses) and send them on their way. But this doesn't work (and doctors are sick of it, too). Sustainable, long-term disease prevention and reversal requires lifestyle intervention. We must meet people where they are, assess them as a whole person, understand their desires, behaviors and motivation, and then give them a program and an accountability partner to make lasting change. This is HARD to do. And it's going to be even harder to scale. But we must do it.
I have always dreamed big. I dreamed of building this company 12 years ago and now I dream of bringing it to many more people who will benefit from our services. To achieve this next dream, I need a partner with more experience than me scaling big business. I could have waited until our next investment round to be given a CEO, but instead, I got to HAND PICK my CEO. And I was blessed enough to find Harry who is also at a point in his career and personal life where he can say yes to this role.
Together we will go farther and do so much more! Harry taking on this role allows us to dream bigger and for that I will be forever grateful. Please join me in congratulating Harry on this new role. Despite COVID-19 and the many challenges that lie ahead, I have never been more excited for the future of care delivery.